On April 11, 2022, Quinovare children's needle-free products stood out from more than 10,000 international big-name entries from 52 countries in the international selection of the 2022 "iF" Design Award, and won the "iF Design Gold Award", and International top technology products such as "Apple" and "Sony" stand on the podium of equal height. Only 73 products worldwide have received this honor.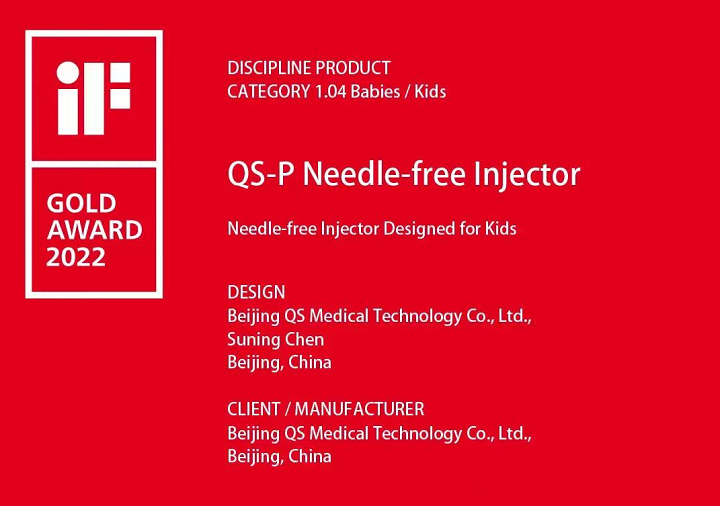 QS-P Needleless Syringe
Needle-free syringes designed for children
Category: Product Design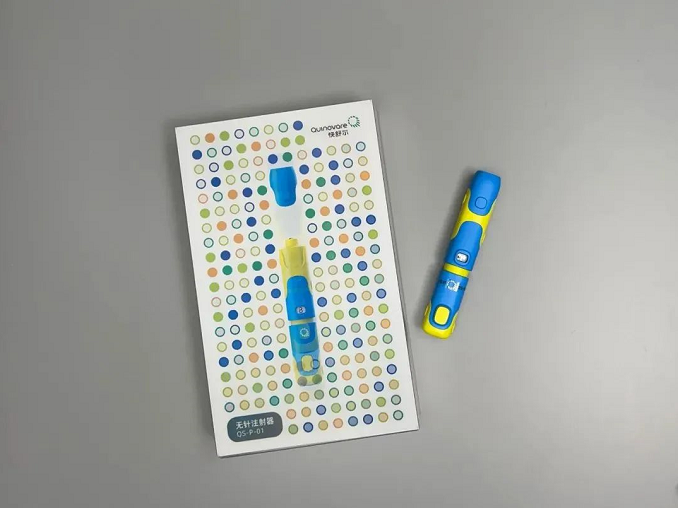 The QS-P needle-free syringe designed for children it is used for subcutaneous injections, including insulin and growth hormone injections. Compared to needle syringes, QS-P eliminates the fear of needles in children while minimizing the possibility of this sting and cross-infection. In addition, it improves the bioavailability of the drug, thereby reducing its reaction time, while avoiding local hardening of soft tissue caused by prolonged use of local injections. All materials, especially the consumable ampoules, are 100% recyclable and meet hygienic standards
Thanks to Quinovare team for their continuous efforts, grateful to medical experts for their earnest teaching, and grateful to the government for their inspection and guidance.
Needle-free diagnosis and treatment, make the world a better place!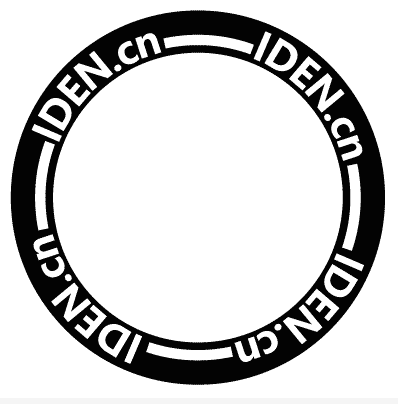 Founded in 1954, the iF Product Design Award is held annually by the oldest industrial design organization in Germany, the iF Industrie Forum Design. The award, together with the German Red Dot Award and the American IDEA Award, is known as the world's three major design awards.
The German IF International Design Forum selects the iF Design Award every year. It is famous for its "independent, rigorous and reliable" award concept, which aims to improve the public's awareness of design. Oscar".
Reference: https://ifdesign.com/en/winner-ranking/project/qsp-needlefree-injector/332673
---
Post time: May-16-2022